ANTI- FUNGUS WALLPUTTY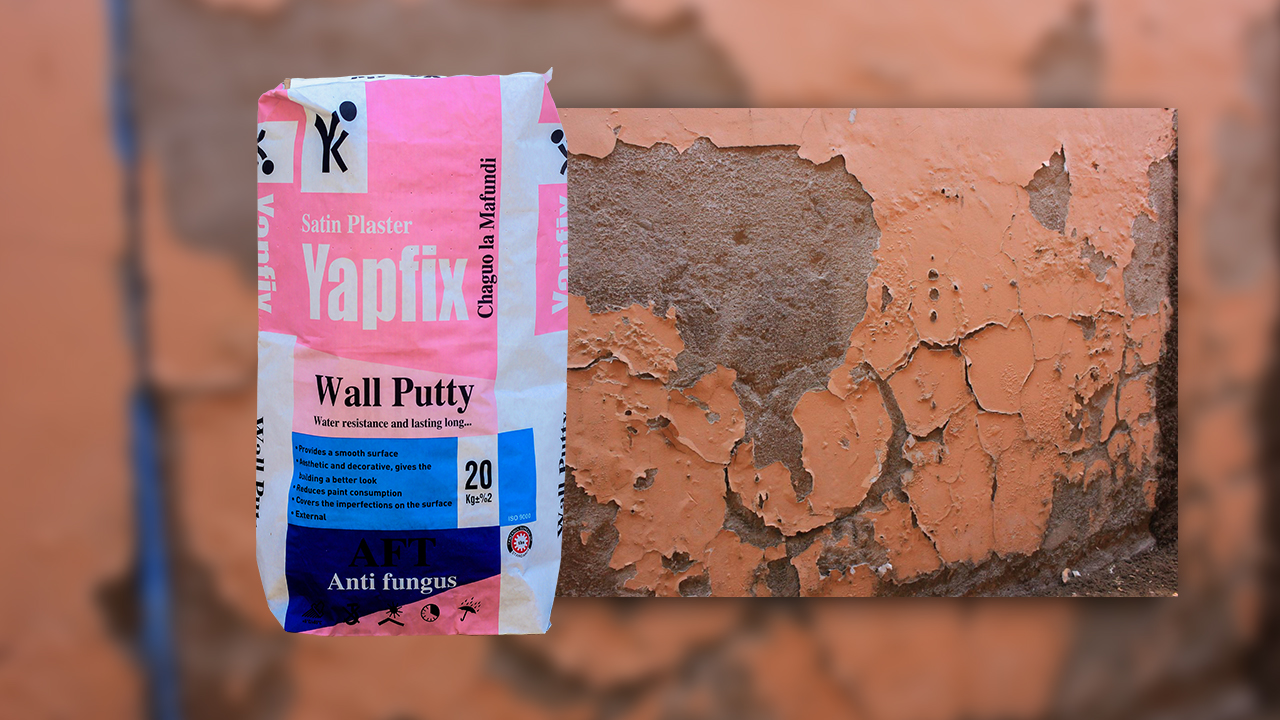 Description: White cement based, single component, top coat fine finishing plaster with chemical additves. Covers all surface imperfections.
Appearance: White Powder
Powder Density: ~1.05 kg/L
Mixing Ratio: 6.5- 7.5lt water/ 20kg powder
Resting Period: 5-10 minutes
Performance Data:
Compressive Strength CS IV; ≥ 0.5 N/mm2 (EN 1015-11)
Adhesion Strength ≥ 0.5 N/mm2 (EN 1015 -12)
Application Thickness: 1-3 mm
Packing: 20 kg kraft bags
Storage: Store in dry medium. Do not stack more than 10 bags on top of each other.
Shelf Life: 12 Months when stored in the orignal sealed packing in dry place.
Pot Life: Approx. 24 hours
Application Temperature Range: (+5°C) - (+35°C)
Time to Use: 24 hours
PREPARATION & APPLICATION
PREPARATION
The application surface should be dry, clean, sound and dust free, and should have been cleansed of oil, dirt or any material as mortar and cement residues should be moisturized with water, where necessary.PREPARATION
MIXING
Pour 20kg of YAPFIX wall into 6.5 - 7.5 litres of clean water slowly and mix to obtain a homogeneous paste free from lumps. A low speed mixer is recommended to mix. Do not add any additive which is not mentioned in instructions for application.
APPLICATION
Ensure that surface is totally clean. The surface should be moderately rough and in just wet condition. Apply 1st coat of YAPFIX WALLPUTTY using a blade on the wall with a bottom to up configuaration. Apply 2nd coat of YAPFIX WALLPUTTY preferably after 6 hours in summer and after 8 hours in winters. Second coat shall be applied horizontally to even out application marks of 1st coat, if any.
The total thickness of the coats should be limited to maximum 1.5 mm. Always prepare a required quantity of putty and use it within 2-3 hours of mxing of water. Allow complete drying for 3 days and then use a fine emerypaper (Not less than 500 number) to remove application marks, if any.
Provides a smooth surface.
You can paint any color due to it's whiteness.
Aesthetic and decorative, gives the bulding a better look.
Reduces paint consumption.
Applies on Indoor & Outdoor walls.
Applicable on gypsum boards and for sticking cornices.
Covers the imperfactions on the surface
Antifungus